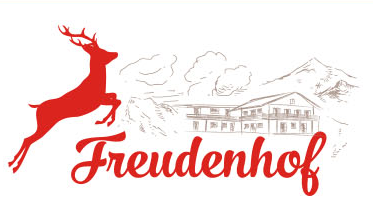 Stube Heimisch
Size
10 Sleeps
Number of bedrooms
3
Description
A lot of space, a wood stove and an adapted toilet – these are a few of the characteristics of the large Stube Heimisch. Space and cosiness go hand in hand here. The apartment is located on the ground floor and covers the whole side wing of Freudenhof. It has a sunny patio, overlooking the garden. Layout: front door leading to portal with wardrobe; large sitting room, open kitchen with dishwasher; bathroom with shower, sink and raised toilet with support bracket against the right wall; bedroom-I with double bed; dining room; bedroom-II with bunk bed; portal with big wardrobe; second toilet with douche and sink; bedroom-III, very large, with two bunk beds and a four-poster bed.
Prices
(all is included:bed linen, towels, final cleaning, electricity, tourist tax etc.)
€ 850,00 a week (April, May, June, September and October except for April 27th – May 5th and October 12th – 27th)
€ 1150,00 a week (April 27th – May 5th and October 12th – 27th)
€ 1250,00 a week (July, August)
Closed from the first of November until the last of March.